All I can think of when I hear something like Ace of Base (very much early 90's europop) is just how hokey it is. That might not be quite the right word… oh well. But that is likely because of my age (born in '89). Ah well, I still enjoy a couple of their hit singles on occasion. Rare occasion. Obviously I must like it enough to have it on my Spotify, but that might just be childhood memories talking.
When I turned on this artist for this I was surprised and kind of annoyed to find so. Many. Remixes.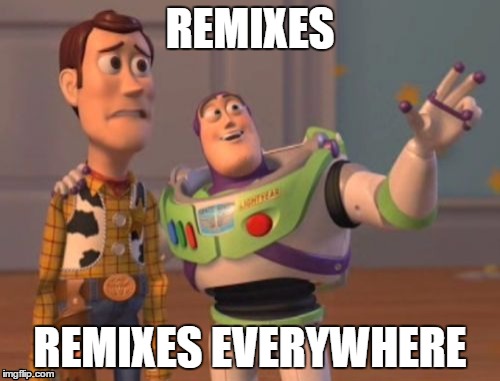 Not even good ones. I'll be honest, I didn't make it through all of the songs for Ace of Base; their particular style just does not do it for me. And the fact that there are apparently albums worth of remixes each dedicated to just one song gets kind of hard to listen to after a while.
The songs I like are most likely ones other people are familiar with. Unless under the age of 20. The songs in question are "Don't Turn Around", "All That She Wants", and of course "The Sign". 
Pitch Perfect kind of ruined that last one for me though. If you've seen that movie, you know what I'm talking about. I liked the movie, because it is ridiculous and fun, but you know how one song can get overplayed on the radio, and over the course of a week or two you can get really sick of it cause you hear it so often? Pitch Perfect accomplished that feeling maybe half an hour into the movie. Hats off to them for that feat; now please never do that to me again. I can barely stand to listen to "The Sign" for more than a minute now.
Ultimately, I don't much care for Ace of Base as a whole. Kind of sad to say, but that's the truth. None of their other songs mean anything to me, and it's likely the only reason I like the ones I mentioned is they were around while I was growing up.
Well, you can't win them all. I guess I'll stick with what I know on this one.