For this post, I was delving into essential 1970's rock. Seriously, Bachman-Turner Overdrive (hereafter referred to as BTO) is the epitome of classic rock.
The one song I already had on my Spotify list before checkong out the rest of their library was "Takin' Care Of Business". It's a great song, perfect for staying motivated and getting things done. It has an easy to find beat and it's a fun song to sing along to. It even has a great breakdown halfway through the song with a rather distinct guitar solo and a great use of piano accenting everything throughout. A great song for the whole band to rock out to.
When I proceeded to dive further into BTO's music, I realized I knew some of their other stuff already. Seriously, they have a bunch of classic songs people know really well, "Takin' Care Of Business" being just one of many.
I did a bit of reading about the band and it's line-up changes and such, but I really wasn't interested in that. What I was interested in was the sound they made. I already mentioned they have an iconic '70's rock sound, and while all of their work firmly belongs to that genre, they didn't let anything box them in. They have songs that are pure rock with driving rhythms and guitar solos, but they also have fun playing with different tones for their guitars, use drums to be dynamic as well as driving, balance multiple guitars and tones into a beautifully cohesive way, and throw in some extra elements (such as extra piano or cowbell) to add more flavor to a song.
Thanks to SNL and Christopher Walken, anytime I hear a cowbell I immediately notice it and it becomes all I can focus on during the rest of a song. Luckily, that wasn't the case for me while listening to BTO, though I wouldn't necessarily want more of it.
Altogether, I have been impressed by this band. Great songs that stand the test of time and smooth grooves for me to rock out to are an excellent way to make me a fan. If I were to make a BTO top ten tracks list it would be as follows:
"You Ain't Seen Nothing Yet" – This has a great rhythm guitar pulling it along and an excellent hook as well as a fun lead guitar tone that pops up after the first verse. I'd karaoke the heck out of this one.
"Blue Collar" – Very different in tone than I expected, it has a handful of different guitar tones that really compliment the song beautifully. Seriously, sometimes a wah pedal just pulls me out of the song if it's too strong or not suited to the rest of the instrumentation, but this was just right. And to pair it with at least 2 other guitar tones vastly different and have it match, plus the very jazzy drums/guitars and tempo change combo at the end, really sell it.
"Takin' Care Of Business" – As mentioned above.
"Hey You" – A prime example of their overall style. Check it out.
"Roll On Down The Highway" – Great road trip song.
"Lookin Out For #1" – Smooth and chill, comparable to "Blue Collar"
"Not Fragile" – Heavier rock sound, power chord driven.
"It's Over" – The beginning chord structure made me think of "American Woman" but it's actually quite different. And pretty awesome.
"Quick Change Artist" – This one is just really fun. Classic BTO style
"Hold Back The Water" – Also awesome. Great use of chorus style vocals.
I guess that's ten, but if you like those, here's a bonus: "Welcome Home"
I've really enjoyed listening to BTO, and am so glad I know more of their music. I am especially a fan of their guitar work, though the rest of the band are no slouches! This is another group I want to thank our northern neighbors for. Thanks, Canada!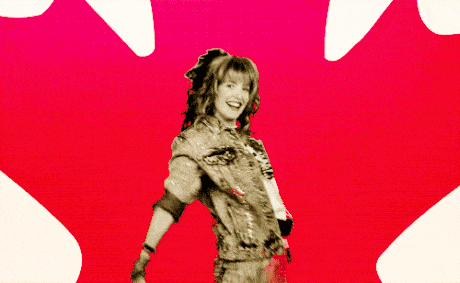 Go check out this great classic rock band, and happy listening!
P.S. If this isn't the most 70's picture, I'll eat my hat*.
*I won't actually eat my hat. That would be weird. And indigestible.