A few years ago I had a roommate who I bonded with over music. She has fantastic taste, and I was really excited when she burned a CD for me with a mix of recommended music. One of the tracks soon became a favorite, "The Funeral" by Band of Horses.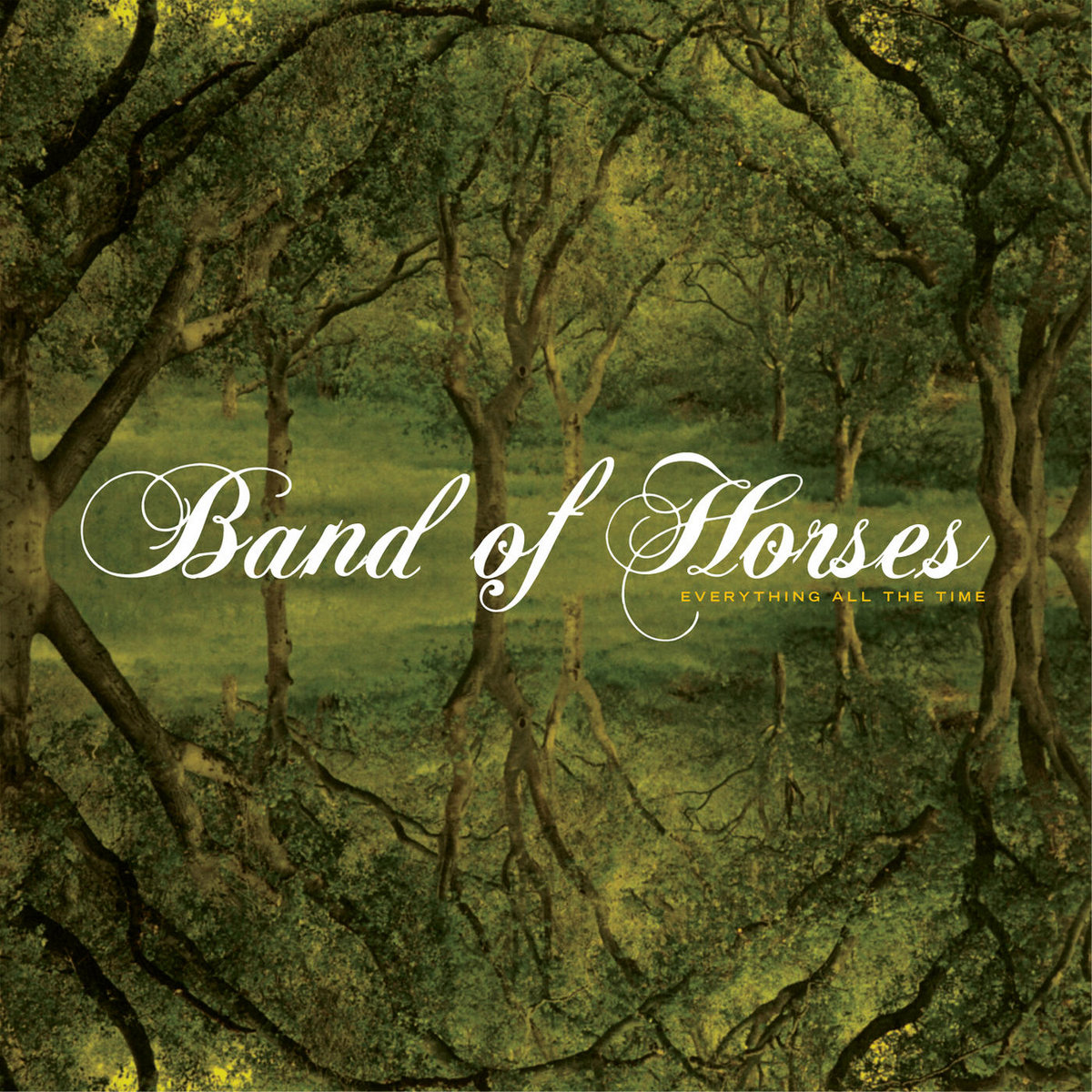 It's a great song and a great intro to the band. Band of horses has a number of fairly popular songs, depending on what kind of music you follow. I would categorize them as indie/folk rock, though an argument could be made for alt-rock as well. I have heard some of their songs on the radio when I'm listening to the community stations or the community alt-rock station. Since I'm living in Utah, I assume their song "Great Salt Lake" gets played here with more frequency than other areas.
There are a couple songs I want to highlight here before my usual top tracks list. Firstly, "Dumpster World" which when I first heard it made me think heavily of the band America, specifically the song "Horse With No Name" because that's probably the song by them I'm most familiar with (I'll need to do a separate post about America somewhere down the line). The resemblance is pronounced at the beginning of "Dumpster World" and I haven't been able to find out if the similarity is intentional or not. I can't imagine it isn't, though. The vocal harmonies and instrumentation style is ridiculously similar. In fact, I'll add a couple links so you can compare the two songs.
What do you think? Purposeful?
Secondly, I want to point out "No One's Gonna Love You" which is definitely one of their most popular songs. It's a fantastic song, one that I think anyone can enjoy, but even more interesting to me is the Cee Lo Green cover version. I know a lot of people have strong opinions about cover songs. Some people claim only the original version of any song is best, though I disagree. For example, Hendrix's version of "All Along The Watchtower" is much more well known at the very least, if not arguably better than the original by Bob Dylan. Or another example, "Hallelujah" originally by Leanord Cohen. My own personal opinion is that if a cover version adds something or changes the song in some way then more power to them.
That's pretty much how I feel about the Cee Lo cover. It's a great version of the song, and his voice is so unique it lends itself to new interpretations easily. Here are two more links for you to compare them:
Wrapping up, here's my top tracks list for Band of Horses:
"No One's Gonna Love You"
"The Funeral"
"Casual Party"
"Dull Times/The Moon"
"Dumpster World"
"Compliments"
"A Little Biblical"
"The General Specific"
So that's pretty much all I have to say about Band of Horses. They are a great band, and if you like groups like The Shins, Fleetfoxes, The National, The Decemberists etc. you will probably love Band of Horses too. They are right up that alley, and a band I would be excited to see live if I ever got the chance.