And it starts sometime around midnight.
The Airborne Toxic Event is a fantastic band. Truly, they are awesome to listen to. I am so very glad for this project, or I may have been stuck only ever listening to their radio hits. I am sure most of you know the song "Sometime Around Midnight", which is really an amazing song and deserves all the radio play it gets. Honestly, I love how that song just keeps on building throughout the whole thing, starting with the strings and working it's way to add 2 guitar lines, drums which just get more and more awesome, bass, etc, etc. It also tells a very visual story that follows the build up, and I do have a bit of a soft spot for narrative songs. Bonus points for this one being told in second person perspective.
You may also know a couple of their other songs which have come out since, such as "All I Ever Wanted", and "Changing".  Their first big hit came from their debut self-titled album, the latter two from their sophomore release All At Once. 
Like I mentioned before, I am very glad this project spurred me on to listen to their stuff more in depth. It's all awesome. They have a great sound in general, but more than that they aren't afraid to change things up. Quite a few of their songs are your typical guitar-drums-bass-maybe keys. But they also have a habit of including string quartets for a more orchestral sound. This is evident in the beginning of "Sometime Around Midnight" but more so in "All I Ever Wanted"and some of the deeper cuts.
In fact, they did an entire live album featuring The Calder Quartet that was quite good. I don't always like listening to live albums, but this one was pretty good.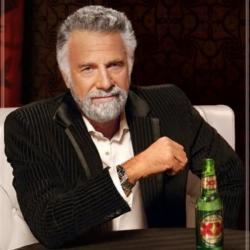 Similarly, I don't typically listen to album or track commentaries, but I did for their album Such Hot Blood and it was actually kind of nice to get a little more insight into the creative process and meaning behind some of their songs. I don't think I'll listen to the commentary again, but I liked it anyway.
One more thing I liked: along with their most recent album Dope Machines they also released another album the following day, Sons of God and Whiskey. While Dope Machines stays true to their typical sound (if a little more synthesized) Sons of God and Whiskey is an acoustic album, with some really fantastic tracks. I am especially a fan of "Poor Isaac" and "A Certain Type Of Girl"
Go listen to The Airborne Toxic Event. Aside from having a great band name, they have a great sound that crosses over genre lines and they have pretty good lyrics.
That's all for now, peace out!